Vietnamese Pho Inspired Vegan Soup
Vietnamese Pho Inspired Vegan Soup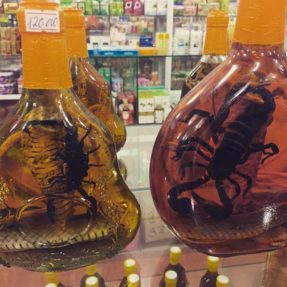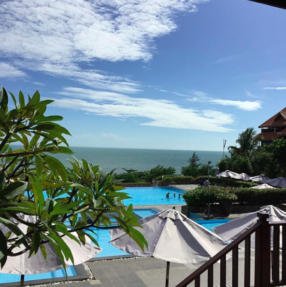 I am a pseudo nonvegetarian, I can eat a few things but won't eat so many other things. And now that I am gluten intolerant traveling is not that easy for me anymore. I was in Vietnam last year and since I don't eat beef and many other species, food became a huge issue for me. Also because when you are not in a big city in Vietnam, language becomes an issue, not too many Vietnamese are comfortable with English so explaining to them that you don't eat fish sauce or gluten is not that simple.
Every time I would get stuck I would Google translate or show them images on my phone. Vietnamese Pho Soup is a very famous soup, I like it but the authentic Vietnamese version is way too intense for me. I tried the vegetarian version of the same at the place we were staying and I liked it more than the non-vegetarian version. I have tried to make Vegan Pho here, using ingredients that you can find anywhere, this is a very light, flavourful, soup, the ingredients might look too many but are actually not. Most of these fresh ingredients will be in your fridge. Now that it is almost winter you can make this soup for dinner, it is light and full of flavors. Plus the fact that this is extremely healthy is a bonus.
Cooking Time+ Prep Time: 1 hour
Total Time: 1 hour
Serves: 2-3 people
Ingredients:
For the Broth:
Apples: 2 cuts in 4-5 pieces. (Remove the skin)
Pear: 1. Cut in 4-5 pieces.
Cinnamon stick: 1 -2
Star anise: 1/2
Onion: 2 whole. Cut in chunks.
Celery: 1
Carrot: 2-3 cut in big pieces
Water: 2 ltrs
Salt to taste
Pepper Crushed: 1 tbsp
Gluten-Free Soya Sauce:1/2 tbsp
Fish Sauce (Optional): Vegans can exclude this: 1 tsp
Ginger: 1 small stick. peel the ginger before adding.
Thai Basil Leaves ( I skipped this as I am not a huge fan of basil, you can add if you like): 5-6 leaves
The Toppings:
Mushrooms: 8-10 cut in pieces. Cooked in a few drops of olive oil.
Tofu: 1 packet. Cut them in chunks, cook them in a few drops of olive oil in a pan.
Rice Noodles: Cook as per instructions on the packet. I cooked a whole bunch in hot boiling water. Cooked till the noodles were almost soft. Drained the excess water. Kept the noodles aside.
Green Onions: 1/2 cup. Chopped
GF Teriyaki Sauce or GF soy sauce: 2 tsp per bowl.
Method:
Cook the broth: In a big soup pot, put all the ingredients together and let this cook for 45-50 minutes on low heat.
Cook the tofu cubes in a few drops of olive oil.
Cook the mushrooms.
Chop the spring onions.
Cook the rice noodles.
How to eat: after the broth is ready, pour some broth into your soup bowl, take 2 tbsp of Teriyaki sauce stir the sauce well in the soup bowl. After the sauce is mixed properly, add the toppings to it. Now the soup is ready, enjoy it hot.
For more visit our INSTAGRAM POST 
For more visit our next Recipe
HOMEMADE GLUTEN FREE ALL PURPOSE FLOUR RECIPE