Gluten Free Chapati Recipe
Gluten Free Chapati Recipe:
Prep time: 7-8 mins
Cooking Time: 5 mins
Serves: Makes 3-4 chapatis. Also depends on what size chapati you roll.
Ingredients:
Gluten free chapati flour (easily available in the market and online): 1 cup
Or make the flour like this:
FLOUR MIX Recipe:
Potato starch – 1/2 cup (potato starch not potato flour)
Tapioca starch – 1/4 cup
White rice flour – 1/4 cup
Brown rice flour – 1 and 1/2 cup
Combine well. Your chapati flour mix is ready.
——
Water to knead the dough: Room temperature water
Method:
Combine everything together and form a dough. Add water slowly, knead the dough for a long time. The more time you spend with the dough the elasticity of the dough will be better. That will later help you roll the chapatis better.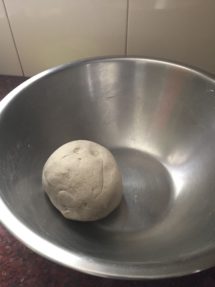 Make small dough balls.
Roll them like chapati. Go slow, this is not your regular wheat flour so it will require a little practice but if you have kneaded the dough for a good amount of time then the chapati won't break. If it's breaking and you are unable to make a proper round then it means you need to knead the dough more.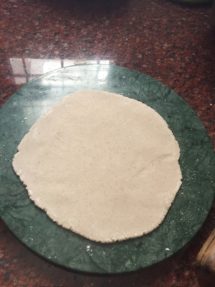 On a hot pan or tawa, place the chapati. On a low medium heat cook it for 30-40 seconds, flip it and cook the other side too.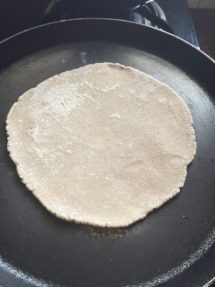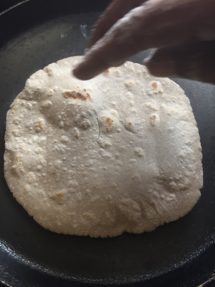 Then start pressing the chapati on the sides with a cloth, the chapati will start rising like a balloon. Do this on medium heat. When the chapati looks done, remove it. The chapati is done. Enjoy this with any curry dish. Or you can just put some kebabs, salads, coriander chutney on the chapati, roll it and eat it like a Kathi kebab roll. Enjoy!
For more visit our